Measure and Monitor Gas Concentrations in Real Time
Improve Process Efficiency and Reduce Waste
Fabs require precise control of the gas mixtures used in the semiconductor manufacturing process. Even small variations in gas composition can have a significant impact on the quality and consistency of the wafers.
Gas concentration analyzers help fab operators ensure that the gas mixtures used in these processes meet the required specifications. These analyzers are often used in conjunction with monitoring solutions to provide real-time feedback, which can help to improve process efficiency and reduce waste.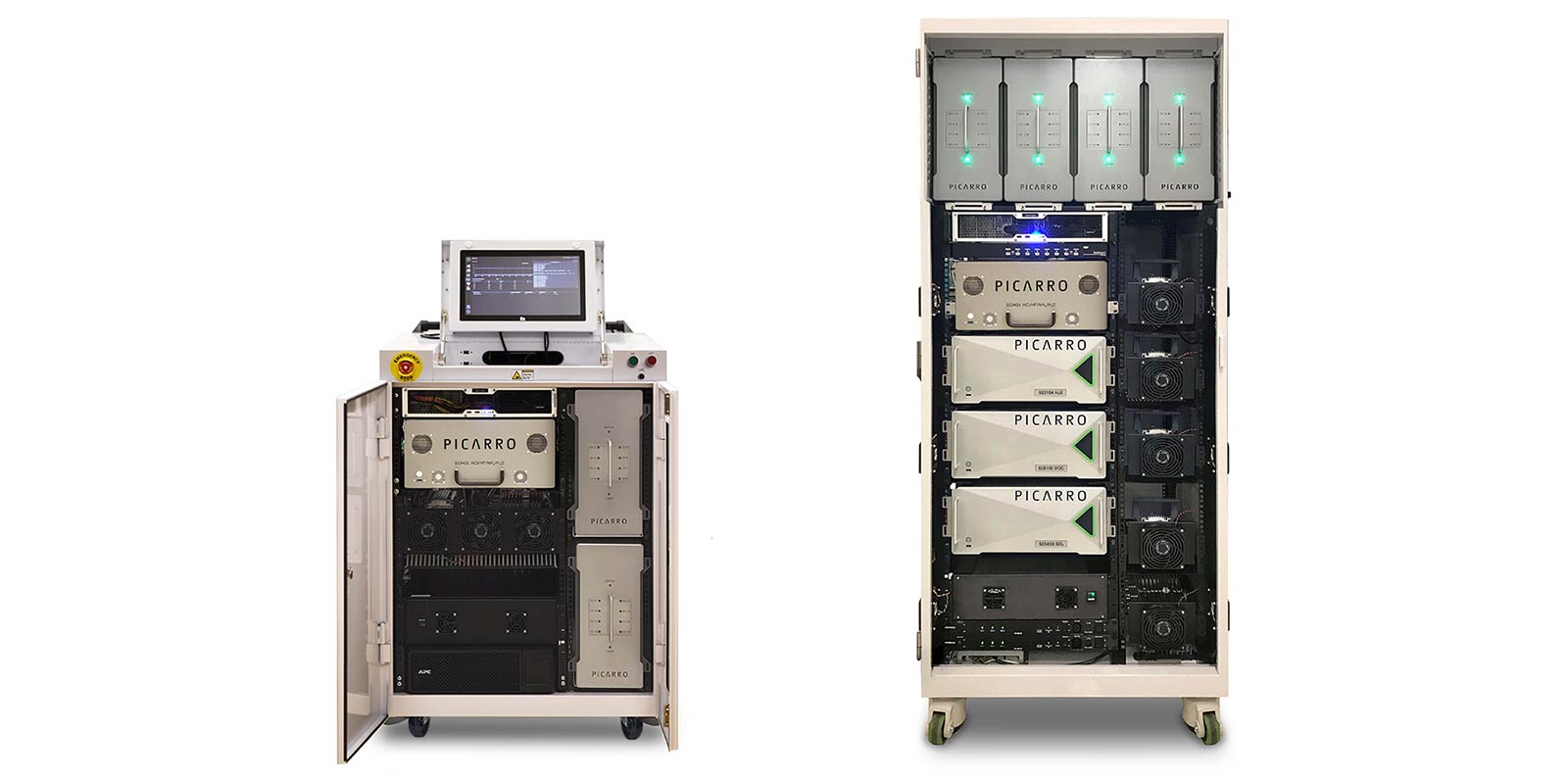 Picarro analyzers can be integrated with the SLiM 100 Lithography Process Tool and SAM AMC monitoring systems to address specific needs. The analyzers combine the power of extreme sensitivity and accuracy for a range of organic contaminants and VOCs with a highly reliable, simple and compact design. They are compliant with SEMI standards, easy to install, and inexpensive to maintain.
Benefits
Quality control
Real-time measurement of multiple acids and bases
High-precision measurements down to parts-per-trillion
Fast sampling options allow clean and purge facilities to quickly clean sampling lines